Inside
2007 vs. 2017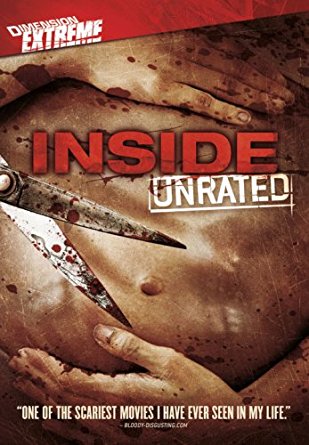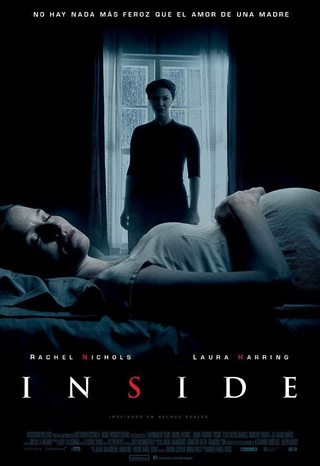 Much like the French film
Martyrs
, this harrowing film received the remake treatment to make it an English film. The tale involved a pregnant widow being terrorized in her home by an unknown woman with a penchant for sharp instruments on Christmas Eve. The original was pretty shocking and graphic (you will never look at a pair of scissors the same way again), but does the remake come close to being as memorable?
The Verdict
: Close, but probably no cigar? I gave the original and remake both a solid 7/10. It really is a toss-up given that there are things I hated and loved about both of 'em. I'm definitely not a rabid supporter of the original to find it insulting that it got remade. In fact, I hated how the original ended and would never really call it a masterpiece.
Spoiler:
The cast in the remake is downright awesome, though. Rachel Nichols played a pretty badass female lead in
P2
and I loved seeing her as our damsel-in-distress here, but her character does a major moronic thing midway through the movie that I don't remember our heroine doing in the original so the character loses likeability there.
Mulholland Dr's
Laura Harring does awesome as the formidable vilainess; she seems to balance the nurturing aspect of the character with her viciousness quite well. The remake definitely gets points for its casting of these two actresses, no doubt about it. Between the two films, I suspect you'd remember the original a bit more which is probably to its credit. The remake is easier to enjoy though and I admit I'm fully biased because I liked two of the actresses involved before watching it. Take this all for what you will because the jury is still out to lunch here!
Dementia 13
1963 vs. 2017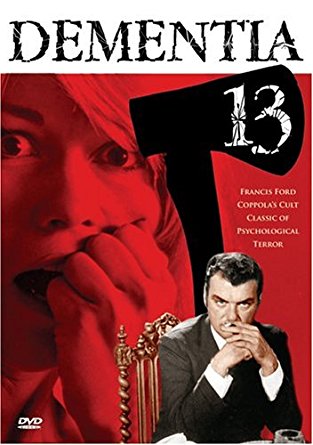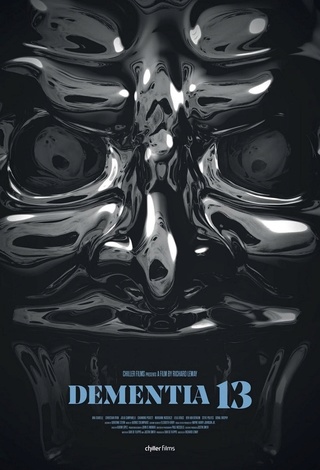 This lesser-known
Psycho
ripoff actually got a remake this last year. A woman kills her husband before visiting his family's estate to earn her slice of the pie; unfortunately, a killer lurks the grounds. Does the remake deserve a little more fanfare for bringing this obscure title back to the front and center?
The Verdict:
Let's just put this out in the wide open.... neither films are avant garde in the horror genre by any stretch of the imagination. The original itself was drawn up as a cheap cash in on
Psycho
's success, so there's no reason to believe that the remake was going to be any better. I don't think either film is ever going to be anybody's favorite horror EVER, but sometimes its fun seeing a different spin on the same ol' tale which is where I find value in watching the occasional ripoff. For instance, in concerns to
Dementia 13
, the different spin here is the vixen Louise, who is our Marion Crane. Yet, she was a different kind of strong female lead before her time. Unlike Marion Crane who even while going rogue was no doubt a good person who came to her senses before biting the dust, Louise was calculating and unashamedly bitchy. Yet, I loved her all the same. Like
Psycho
before it, the original sets her up pretty well to be our heroine and it did it so much better than the remake, which didn't bother investing much in the character because it knew that we knew what her fate would be. Both films, unfortunately, fail pretty much at maintaining interest in the movie after our bitchy heroine bites the dust. The original half attempts to keep the mystery aspect going, while the remake goes a more traditional slasher route with it. Neither one handles their respective second half better than the other, though. Therefore, what it really comes down to for me is how well Louise is set up as our lead, and the original did it so much better so that has to be my vote here.
Unhinged
1982 vs. 2017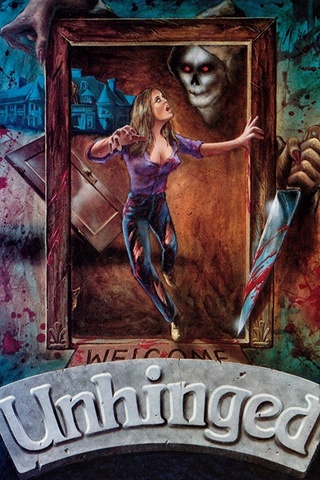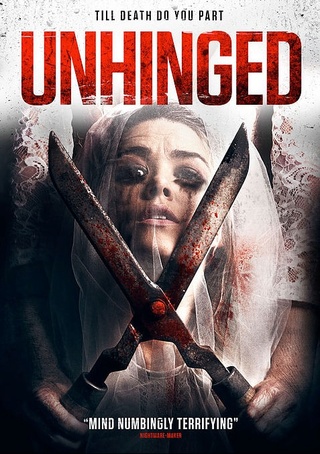 This little slasher shocker can be quite the find for slasher completists who make it a point to dig up films like these, so obscure that it seems all the more fitting that it got a quiet remake released 35 years later. Which version is worth seeking out the most, though?
The Verdict:
: The remake is a mess, plain and simple. The original wasn't really a horror classic itself, but it wasn't as fatally flawed as this remake was. The problem with the remake is that the girls make such heinously bad choices from start to finish, such as not reporting killing a man
in self-defense
and deciding to bury him themselves on the property of a kookie, eccentric woman living back in the European boonies. At least the original had them running off the road, only to be saved by this woman and her helper, giving a good reason for them to be stranded. The original had a pretty good almost-gothic like setting; the remake was set in an all-too-modern looking home where the woman doesn't have a phone in 2017 yet she does have a dish (!!!) attached to her home. Yet, apparently all this woman does is hunt for her meals in the ominous woods nearby and read books...? I don't know why the fact that she had a dish bothers me so much, but it does.
If this remake does do something right, it gives its female cast pretty good edits, which the original faltered at with having one of its already-limited bodycount bedridden the whole film until it was her turn to die. The killer (a bride with a ghoulish mask) looked pretty spooky at times in the remake, as well. The ending of the original had to be shocking for 1982 audiences; aside from the dark 70s, I don't think many from the golden age of 80s slashers ended quite this way which is probably why it got its video nasty cred when really it wasn't all that nasty compared to others. This not the worst remake I've ever seen, but it is down there on the quality scale and it seemed a bit cheap (not a good thing) despite its likeable (though dumb) female cast. Cheap independent films can look halfway decent, or they can look pretty bad. And this one looked pretty bad at times.