CHERRY
James Taylor - Angels of Fenway
Mark: Okay, let me just set something straight here. I HATE the Red Sox! For you to send a Red Sox song to someone who cheers for the Yankees is weird af! *tries to listen to the song* Oh God this song is god-awful! The fact your coach called her team "far superior" to my own when judging Madonna last round and you send this jargon makes me wonder where all the sanity in this world has gone. I have gone as far as the planet of PLUTO and still could not find the world of sanity it is so far gone! WHY THE FUCK WOULD YOU SEND A SONG PANDERING TO THE RED SOX!? If you make it past this round, do not in good conscience even bother looking for songs about the Red Sox again. Or the New Orleans Saints or the New England Patriots for that matter!
Nat: I don't know why you would send this song into a game with a judge who's a Yankees fan lol. Pretty bad call there, bud. Sports rivalries aside, I'm not feeling this one. It's kind of not that good.
Cherry: I don't know this song. But...it's about baseball, so...that's kind of lame. Hahaha. I mean it's cute I guess, but not something I would ever listen to, he has much better songs I'd rather listen to. OMG A KID IS SINGING NOW? Ugh. Okay I know this is meant to be heartwarming and whatever, but...dying people and baseball don't make for a song I listen to at leisure, sorry
Mas: I do like his voice. It also reminds me of Cat Stevens for some reason. Quite a nice song with a slow beat.
Cigarettes After Sex – Sweet
Mark: Honestly, after the last song, I was expecting you to completely flop. However, you're lucky af you came right after the Red Sox song. That last song makes this look like a classic. On its own though, I did think it was better than the last song and better than I thought it would be, but it's not what I would call ground-breaking. In fact, I wouldn't run to listen to this again because it sounds like it belongs in Fifty Shades of Grey, and if I'm saying that, that sure as HELL is not a good thing! Like I said, you're incredibly lucky you're right after a debacle.
Nat: Damn. This is really good. Fuck, dude. This is amazing. I just had an emotional breakthrough listening to this song. Take my 10. You deserve it.
Cherry: I've actually been really into this one lately, so nice choice. His voice is so hypnotic, ugh love this so much. Greg Gonzalez is pretty much amazing, it takes real skill to make a love song, call it Sweet, and not have it not be nauseating, but he pulls it off like a pro <3 I would gladly break my heart for him.
Mas: I love the haunting feeling to this song and the voice. Good choice!
The Smashing Pumpkins – I Am One
Mark: Thank God someone in Team Cherry didn't suck at life this round! Like, it isn't perfect, but by default it's one of the better submissions on your team, so yay? In fact, on its own, it's a decent song that kind of puts a throwback on some of my childhood road trips when rock and roll would play in the car.
Nat: Meh. This is just average. Didn't really like it. But it's still better than a lot of these other songs.
Cherry: You went really old school with this one. I like it. The guitar is really nice.
Mas:  Love the rock sounds of this. Although not sure I really decipher some lyrics lol. But it's different from most of the other sounds so a good point for you.
Bright Eyes – Oh, You are the Roots That Sleep Beneath My Feet and Hold the Earth in Place
Mark: Be glad we allowed you to resend because had we not, you would have had a 1/10 from me for not sending in the correct artist. We are fair judges after all, right? Anywho, the song starts abruptly, but it was still quite pleasant to listen to. Bright Eyes is easily a top contender for Team Cherry, but in this round, that does not say much at all. What does say something though is that I genuinely like this song, so enjoy the several extra points to your score and hopefully you have a fair result.
Nat: Oh, You are a Really Long Song Title Because Conor's an Artsy Dude. But can we talk about how you sent a Filipino emo band thinking it was Bright Eyes? lmao. That's too funny. I don't know whether you listened to it and legitimately thought it was Bright Eyes or you just randomly picked a song without listening to it. I don't know what's worse. Sorry, but you had to take some shit for that lol. Anyway, back to the song. It's fine. I didn't love it, but it's still a cool song. Not a standout Bright Eyes song for me.
Cherry: ...this is a good song, but I don't want to think about Conor right now. Also, I'm still severely annoyed at whoever is sending this. I like to imagine that people take time to read these comments that I spend my time writing, that people actually pick which songs to send, listen to them, etc. That song you tried to send initially shows that obviously isn't true, and I hate that people slide by with literally less than zero effort. If you survive this round, please actually LISTEN to songs and pick a good one based on that, don't type Bright Eyes into youtube and pick one what random that might actually be an emo band.
Mas: LOL about the mixup of the songs. I just find his voice a lil weird. So yeah, takes away a bit. But not too bad, I guess.
MARK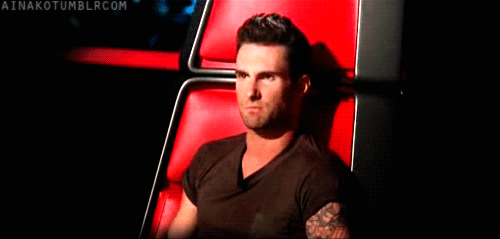 ABBA – Take A Chance On Me
Mark: Overall, Team Cherry was a flop this round. I hope my team did better. Now, I know now that my team is gonna be hated no matter what, so at this point, I can only go off on who I like more. There's nothing else I can really do at this point. Now, I don't like this as much as the other ABBA songs I've listened to so far, BUT I do actually like this and at least you are not Team Cherry
Nat: Maybe the only ABBA song I can stand. Give credit to Andy Bernard from The Office. Fuck, they really ruined his character the last season. The song is fine. Should have probably saved it for later but there's no way you could have known I hate all their other songs lol.
Cherry: The idea of Nat listening to this is making me giggle. I personally like it though haha, one of my top 5 ABBA songs! I'm hoping you send my favorite next time, but you probably won't. This video is srsly the most lulztastic thing I have ever seen though hahaha.
Mas: I know this song. Quite a nice beat to it. The MV though, so old school lol.
Coldplay – Shiver
Mark: This is a pretty good song as well. I feel like you might be the best chance I have to at least not be the last-place coach. lmao He does have better songs, but this is a nice song as well. Good job!
Nat: Sure, all right. Give me some old school Coldplay. This is cute. I like it.
Cherry: I like that you've been sending really early songs by them. There was less douchebag emitting from Chris Martin's voice back then, haha. This is nice.
Mas: Chris Martin looks so young. Is this one of his earlier songs? Never heard of this but quite a nice tune
Madonna – I Want You
Mark:  Honestly, I underestimated how hated you were going to be with Natcher, but now that I know, I don't really care anymore what they have to say. This is a nice, soft, and soothing song that I feel like I can really relax to. Now, it might seem like I'm being too easy, but I'm not. I genuinely love having each and every one of you here with me, and you in particular are someone I've been listening to ever since I was little (Hint: Experience played a key part as to why you stayed over Lady Gaga). This song really is calming in all the right ways, and in a way, it even sounds kind of sexy if you catch my drift.
Nat: I don't want you. This is torture.
Cherry: How are you still here? Why did you send such a long song? I have 16 songs to judge, don't need a 6 minute song from any of them, least of all her. ...it's been over a minute and she hasn't even started singing. I don't have time for this shit. And it started...and...still no.
Mas: Hmm, not really liking this one. A little too slow and yeah, doesn't really excites me. And it's a little long too
Christina Aguilera – The Voice Within
Mark:  don't think I remember listening to this song from you. However, I think I heard this song from someone else, maybe a country singer perhaps? Regardless, I feel like this might be the song I might have needed as right now in every way, I can't seem to find a light at the ends of any tunnels. The message is strong, and some of Christina's best songs are when she sings these genuine songs and not singing Dirtyyy.
Nat:  I appreciate the message and all and it's not terrible, but it just doesn't click with me. When I'm looking for a song to listen to, this would never be on the list. But you work with what you have and you could have done a lot worse.
Cherry: She has a really nice voice which is mostly showcased here. I just dislike some of the stylistic oversinging things she does.
Mas:  Not a bad song from her although not really high up on my favourites.