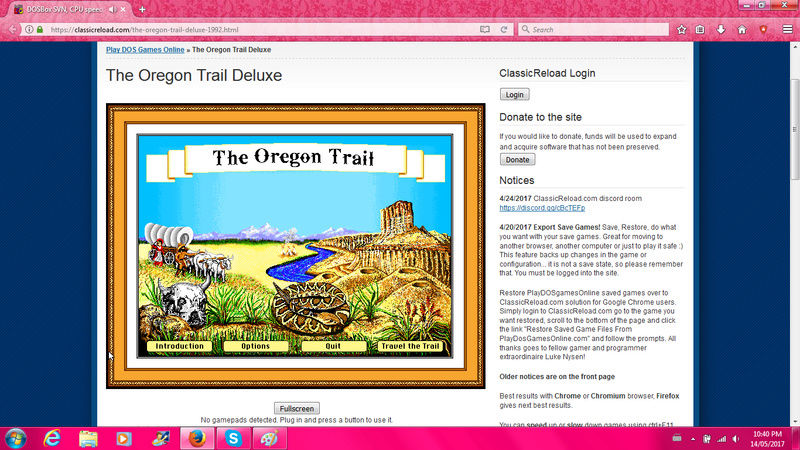 Today I'll be travelling back to the 1860's to take on a 2,000 mile journey from Independence, Missouri to Oregon. This is the Deluxe version released in 1992; while it wasn't the version used most often in classrooms that'll evoke nostalgia among many American Gen-Xer's (and some older millennials), it does include some nice features like telling you when someone who was sick gets better and greatly improving the controls on the hunting and rafting mini-games. Now I'm going to put together a party of five.
I went to the List Randomizer on random.org and put together a list of the people that have been active in the last month and hit randomize to put together the lucky five who get to make the journey.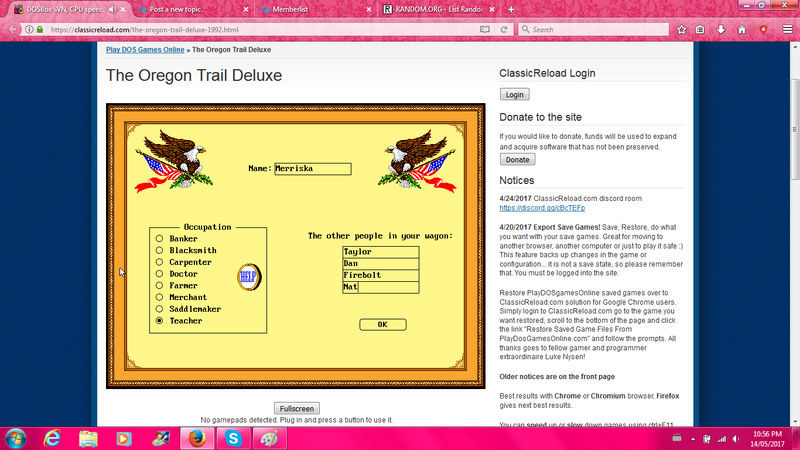 So Nat, Dan, Firebolt, Taylor (RTF) and I are all in the wagon together off to the great unknown. And we're playing as teachers cuz that's the hardest setting and if we survive we get the biggest bonus in points. It also puts us at the greatest risk of dying though.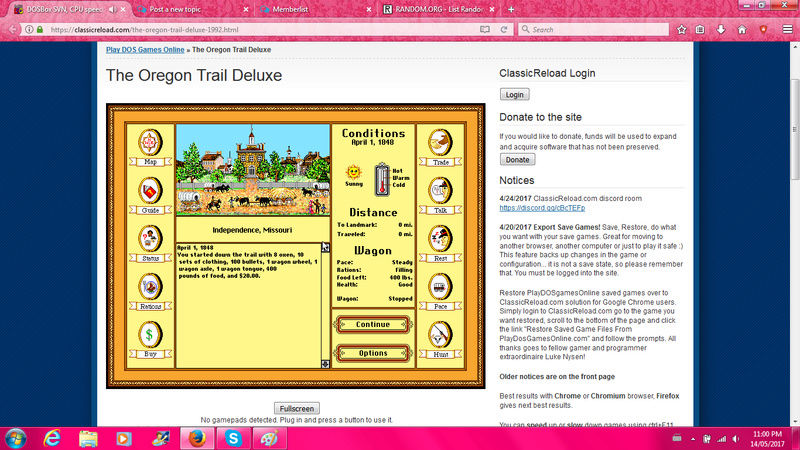 The teacher starts the game with the least amount of money at 400$ so we skimp a bit on spare parts and food to get a lot of ammo cuz we're going to need to kill some animals on the way sad to say. We have 20$ left for ferry rides. And we're off.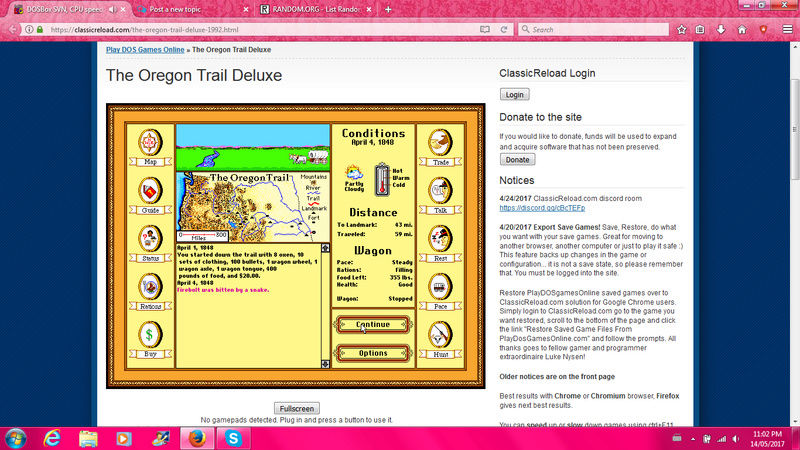 3 days into our journey Mark has already been bitten by a snake, so we're off to a fantastic start. /s Now I have to rest a few days so he doesn't die before we've even left Missouri.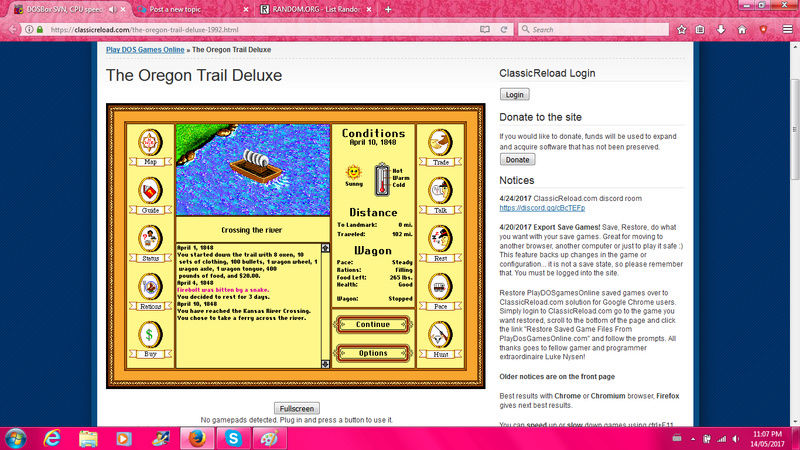 We successfully made it across our first river by taking the ferry but Mark is still not better from his run-in with the snake.
Scratch that; Mark's recovered, but Nat somehow broke his leg while sitting in a wagon. Amazing.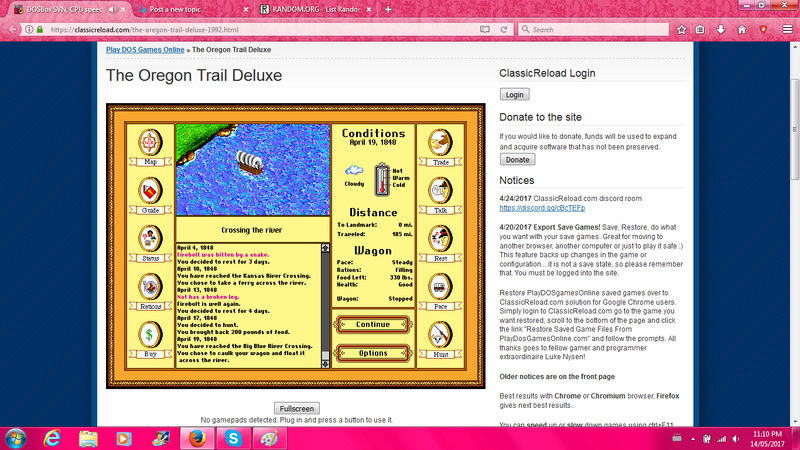 We successfully crossed another river despite one of our people having one less usable limb.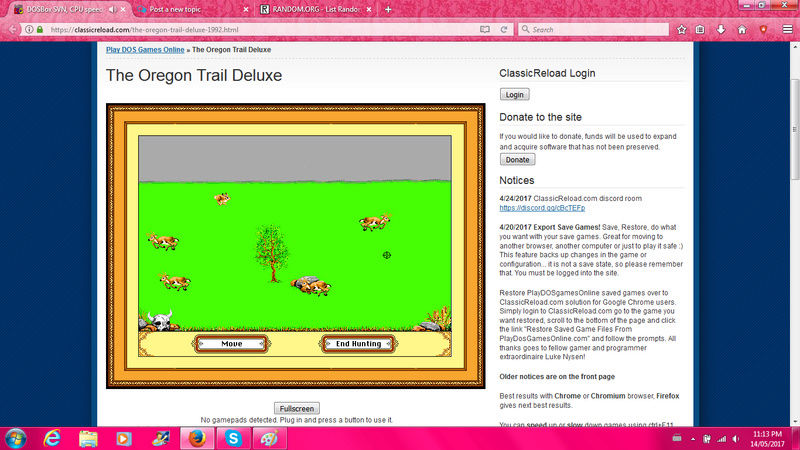 I'm a monster.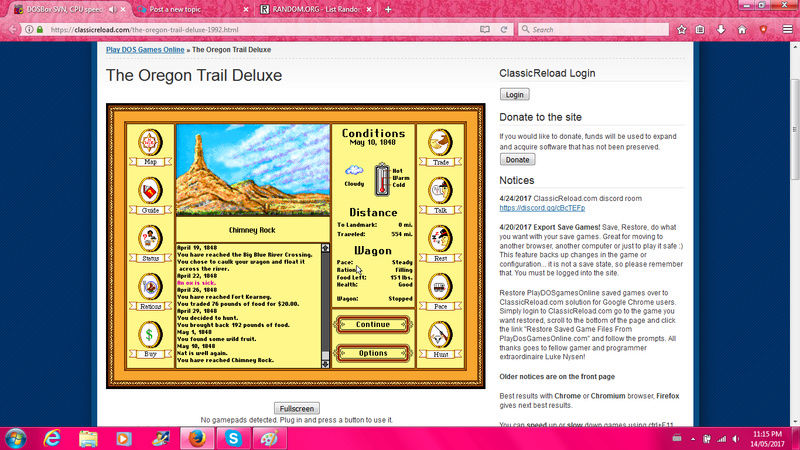 After having a broken leg for a month Nat finally healed and we reached this phallic rock.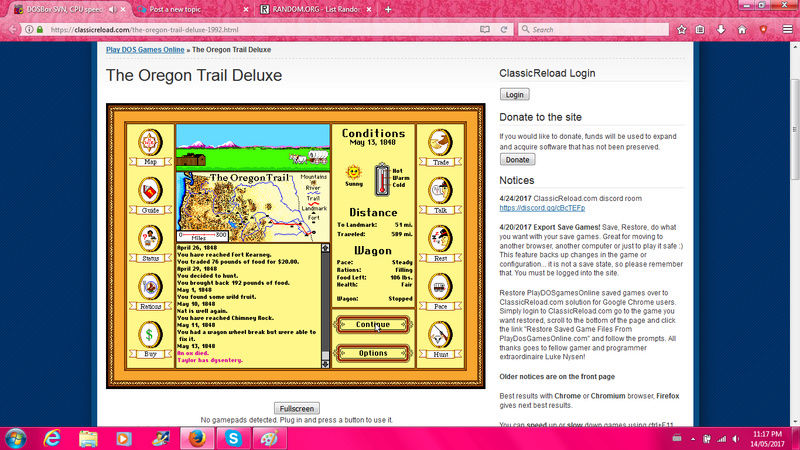 But that peace was short lived cuz we lost an ox and Taylor is shitting himself to death.
Taylor was cured after a week of rest, but Nat broke
another
limb while sitting in a wagon not doing jack. I'm not sure how he's pulling this off.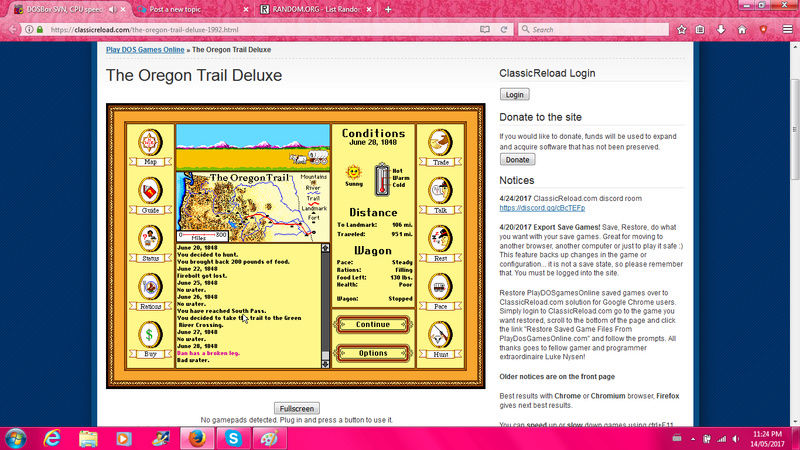 Damn it Dan, why you do this.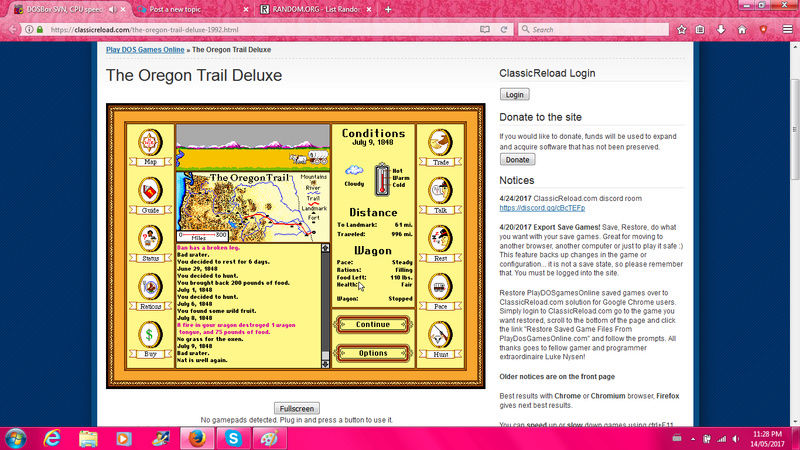 Good news, Nat is finally recovered from his broken limb, but our wagon exploded and took out a good chunk of the food supply. Yay?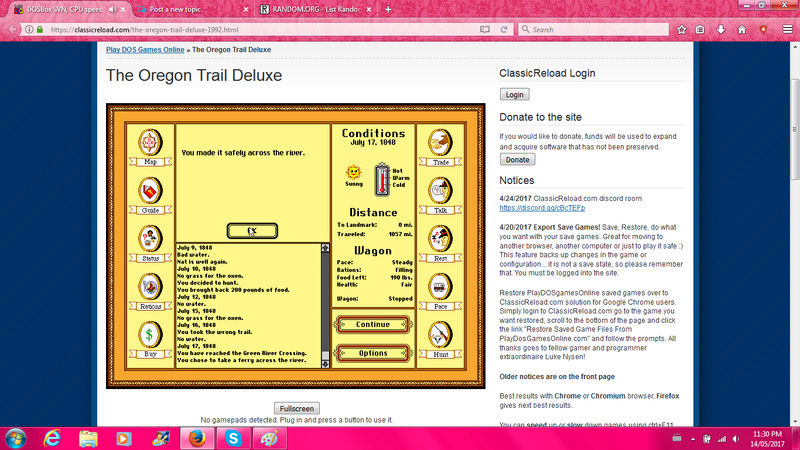 At least nobody's drowned.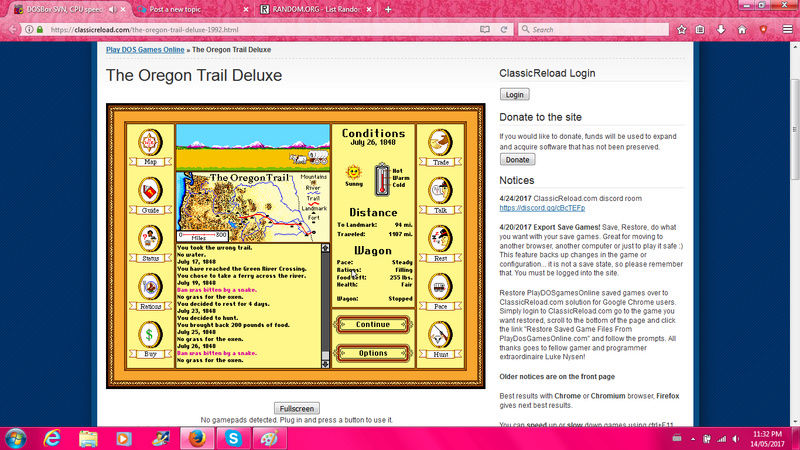 So Dan is not just snake bitten, he's double snake bitten. Jesus.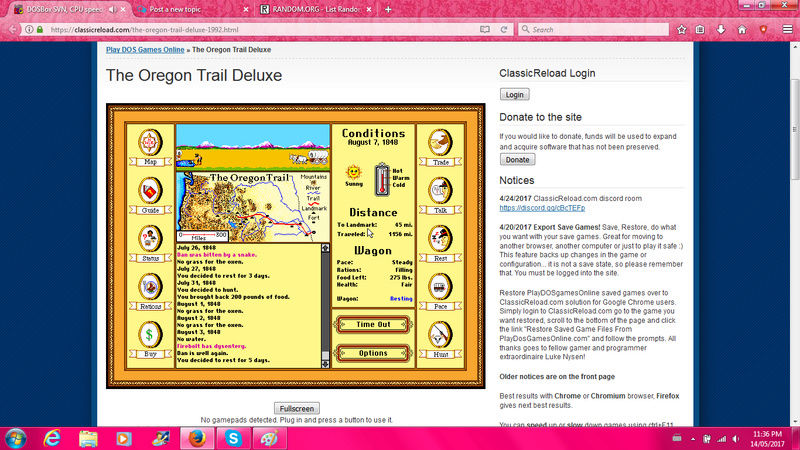 And Mark is our second lucky person to get dysentery.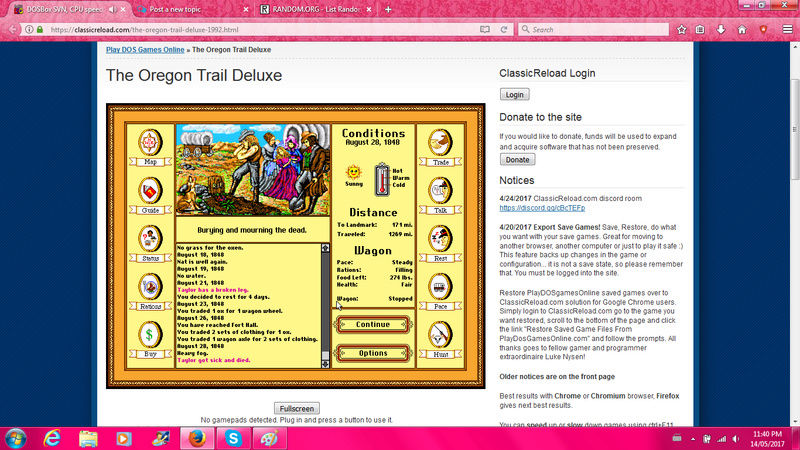 Unfortunately this won't be a perfect run. Despite stopping to rest often, Taylor couldn't recover from his latest illness and after 1300 miles we lose our first and hopefully only party member. RIP.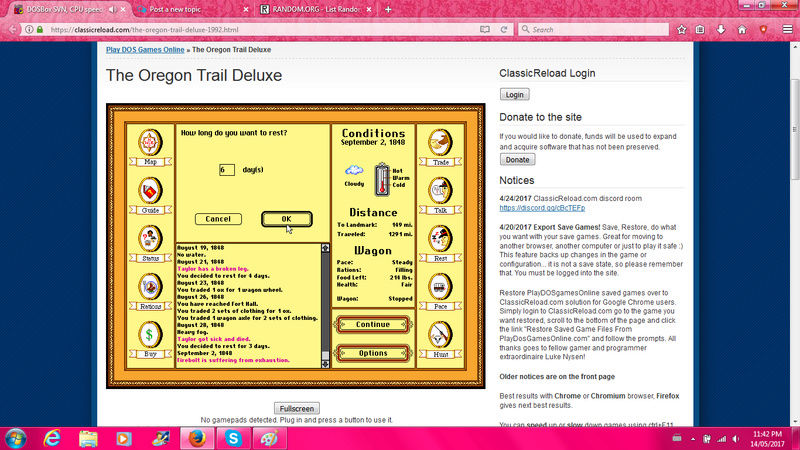 Despite resting for 3 days to grieve our casualty and having nothing wrong with him, Mark is suddenly exhausted. What a diva.
How many times can one human be bit by a snake before becoming immune?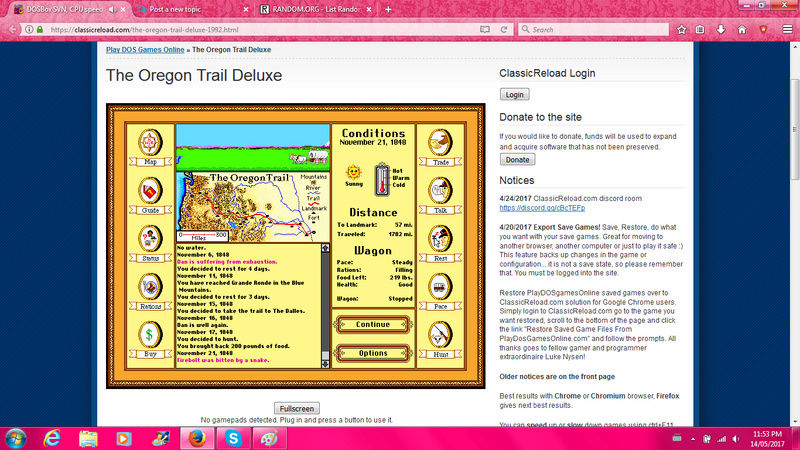 You would think this party would learn, but no. Are they attracted to the sound of rattling?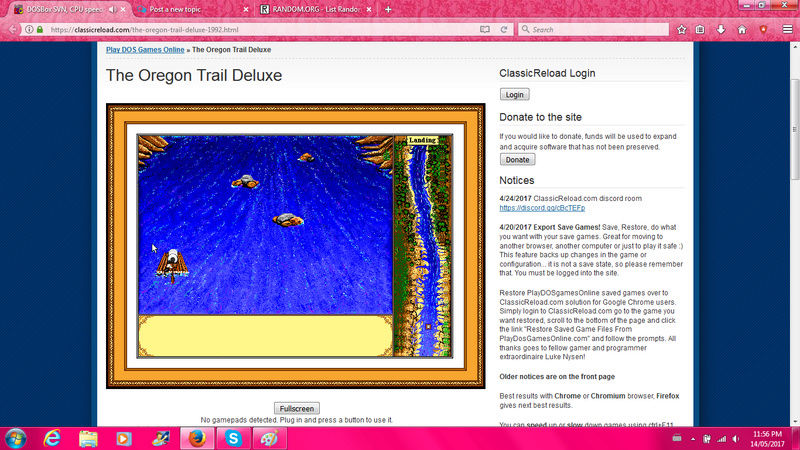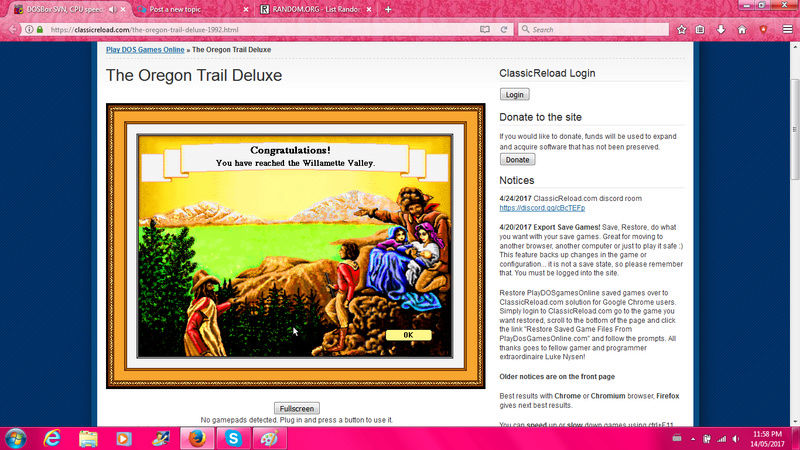 Aaaand we made it. Well, most of us. Unfortunately I hit a rock and Mark drowned near the end </3 so it wasn't the best score. But I hope you enjoyed reading this ridiculous leap to the past full of fun....well, except for the death. That wasn't very fun at all.