10.  Clove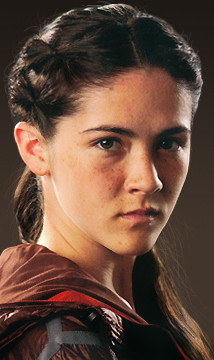 Might seem kind of an irrelevant choice since she just finished 5th in the Hunger Games which of course gets you nothing but death but she was pretty awesome with her throwing knives. She also almost killed Katniss twice, which is more than any other tribute can say.
9. Seneca Crane

Seneca had awesome facial hair. But I also like how consumed he was with putting on a great show and he was always adapting his arena. His death was pretty sad, when you get over the fact that he made kids battle to the death.
8. Plutarch Heavensbee

He was a great double agent and ally to Katniss and Peeta. His design for the games was also really amazing and he found a way for them to escape the arena.
7. Johanna Mason

What's not to like about her. Uses an ax about as good as anyone, and is complete ruthless. She's also confident and not afraid of anything.
6. Haymitch Abernathy

If I was basing this solely off the movie, he would be higher because Woody Harrelson was great. I don't remember liking book Haymitch as much but I love how much he cared for Peeta and Katniss. I also thought how he won the games was really creative.
5. Beetee Latier

They describe him as someone who you trust instantly. Overlooked by everyone he was a complete genius and showed it by using the electrical wires in his first games and then he was the weapons designer for the rebellion. Pretty cool.
4. Katniss Everdeen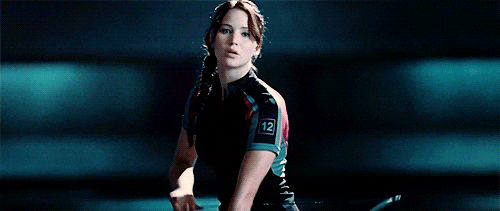 Sometimes I just don't like main characters and when Katniss was learning towards picking Gale I was totally mad but it's hard not to like her. She's pretty fantastic. Complete sniper with a bow, and would defend her people at all costs.
3. Thresh

He was easily one of my favorites when I first read the book. He was a gentle giant. The movie didn't really do him justice, in the book he was 6'6 and had muscles like an ox. He was totally fine to stay to himself during the games and then they killed Rue and he got pissed. He turned the careers when they asked him to join and he spared Katniss when he could have killed her.
2. Finnick Odair

My favorite DC super hero is Aquaman and I got Aquaman vibes from Finnick. Using a trident, comes from a fisher community and he's an impressive swimmer. Other than that he's a really skilled warrior and has a lot of charisma. Additionally, once you look deeper at him he's had a tragic past which is sad but he still carries on for Annie.
1. Peeta Mellark

I feel like I can kind of relate to him for one. I mean a couple of friends said they had me in mind when they pictured him lol. Anyway, I like how much he cares about Katniss. He's selfless and can certainly handle himself in the games but he's not too proud to admit he needs Katniss to get him through.